JaNae Amorgan: Aspiring North American Actress- Destined For Stardom!
Dual Canadian-US Citizenship
Toronto Born: American mother/Guyanese-Canadian father
LA 2004 International Modeling and Talent Associations (IMTA) "Actress of the year".
Floor Nurse :The Good Witch
Speech Writer Nikki: Designated Survivor
First Run Down: Charlene
Raymond Lee-own's Triple Play Taking The Community By Storm
1995 after an extended run as Band Leader for Odyssey, Raymond "Chinny" Lee Own took a self imposed break from Canada and went to Jamaica for a year. Having been refreshed by the Caribbean's warmth, he then came back to Canada with the decided intention of having a much smaller band than Odyssey had been. The combination of himself and two other musicians, Victor Shim and Michael Fisher, thus led to the initial formation of Triple Play. Aside from its trio composition the band's name Triple Play derived from the baseball terminology, signifying a play of three parts!
Triple Play's initial existence as Sheraton Parkway Hotel (Hwy 7/Don Valley) House Band 

Initial Members: Raymond "Chinny" Lee-own, Victor Shim, Michael Fisher
Guyana Christian Charities, one of the first Community organizations to book Triple Play.
St Lucian born, Lance Charlemagne: Triple Play's current Lead Singer
Current composition uniquely Caribbean. Chinny's Guyanese heritagel; St Lucian Lead Singer's Charlemagne;  Bajan Drummer: Andy Foster, St Vincentian Keyboardist: Linweal Ollivierre, Jan Morgan Guyanese Trumpeter; Skel Redhead Grenadian Saxophonist.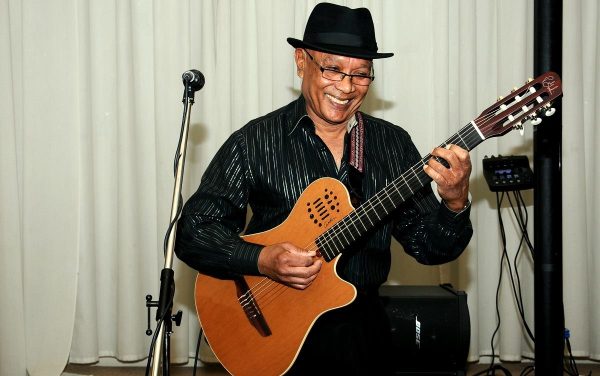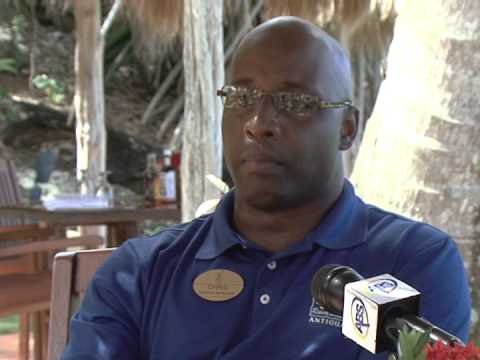 St Kitts' Ocean Terrace Inn Thriving Under Chris Ghita's Superb Management
Chris Ghita's journey to his current position as General manager of the St Kitts Ocean Terrace Inn actually started some twenty-three years ago. He'd entered the industry as a waiter, but quickly worked his way up through different departments, taking no days off. He says that back then his overall objective was simply to understudy various departments, their roles and respective job tasks. He was always trying to master all the different skill sets, so that he could one day be in a position to teach any of those roles from a solid position of accumulated knowledge.
Hotel Management career journey started at Grenada's Spice Isle & Beach Resort  

At age 29 became the Caribbean region's youngest ever hotel General Manager, appointed Grenada's Mount Cinnamon Beach Resort 
 Describes St Kitts as a 134 acre slice of paradise, with scenery so magnificent as to be remembered for the rest of his life. 
Ocean Terrace Inn's (OTI) St Kitts' only boutique hotel offering luxury accommodation.
OTI rooms are outstandingly spectacular in their luxurious spaciousness.
JaNae Armogan: The Gem North America's Acting World Now Needs To Discover!
Her voice, that which you immediately notice when meeting her for the first time, is still as melodious as it has ever been. Most welcoming, totally engaging and tinged with enrapturing warmth that draws you in and holds you captive.
Meditation has provided her with an inner calmness. Allows her to fully appreciate all that she has and how fortunate she is to be doing what she truly love !

Acting Resume which has been expanding most impressively  
 Played the role of a Hospital Clerk in feature film Code 8.
Resume can be viewed at: https://www.imdb.com/name/nm2312623/