Tony McWatt's career as a Canadian Publisher began in 1987 with his first magazine, International Youth Year, which was published on behalf of Tropicana Community Services. Following a three-year stint as Promotions & Publicity Officer for the Barbados based Caribbean Regional monthly newspaper, Caribbean Contact, McWatt returned to Canada in 1989.
Tony joined SHARE in as its Marketing Manager in 1989, but left after just two years to complete a Post Graduate Diploma in Event Management & Sports Marketing at Toronto's George Browne College, emerging as the Course's Valedictorian!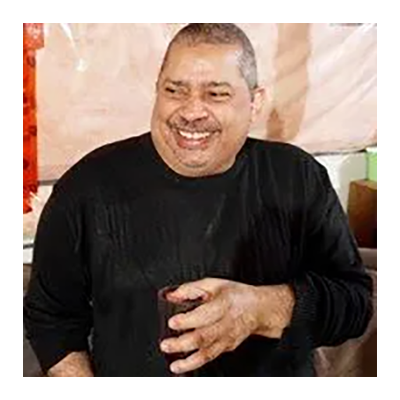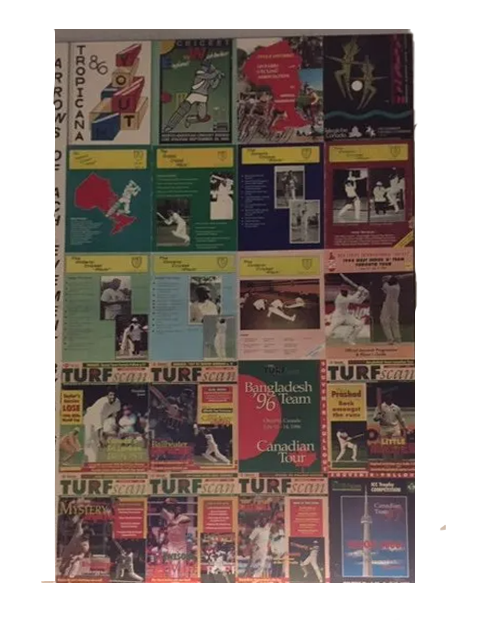 Tony's second publication was the Official Souvenir Programme for the 1991 Caribana Festival. Caribana '91 was published while the recently graduated McWatt was serving as right hand man to Canada's acknowledged event management guru, Canadian David Wilkinson, for the latter's sponsorship acquisition activities on behalf of the annual Caribbean Festival.
McWatt's subsequent employment activities since then have for the greater part been punctuated by seemingly inevitable magazine publication productions on behalf of his respective employees.
These have included Cycle Ontario, published in 1992 on behalf of the Ontario Cycling Association; 1992 – 1994 quarterly Issues of the revamped Ontario Cricket Association's magazine "The Ontario Pitch"; official respective Souvenir Programmes for the West Indies A Team 1995 Canadian Tour, Bangladesh's National Cricket Team 1996 Canadian Tour and Cricket Canada's Official ICC Bid to host the 2001 Associates Cup. Also on the lengthy list of McWatt's publications during that period was Turfscan: North America's Bi-Monthly Cricket magazine.
In addition to his publishing activities during the 90's McWatt was also very active as a Cricket journalist. His articles on West Indies appeared in numerous newspapers and magazines across North America and also in the Caribbean. He was also the only Canadian journalist to provide on-site coverage of Canada's historic participation in cricket's introduction as participating sport in the Malaysia hosted 1998 Commonwealth Games!
McWatt joined Western Union North America in 1996, initially as an Eastern Ontario Territory Manager. He was quickly promoted to become the Company's' first ever Canadian International Business Development Manager with corridor responsibilities for Africa, the Caribbean, Latin America and South Asia.
During his five-year Western Union tenure, McWatt published two magazine's and a newsletter on behalf of the global money transfer world leading company.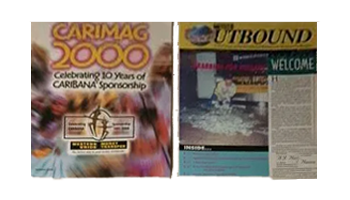 The 2000 CaribMag was published by Tony McWatt in celebration of the 10th Anniversary of Western Union's Canadian presence. This was quickly followed by A Celebration of Excellence, as a commemoration of the outstanding international careers of five of Guyana's former cycling greats: Aubrey Bryce, David DeCaires, Raymond Lee Own, Neville Hunte and Dennis Medford. McWatt also published Outlook as Western Union North America's Quarterly Newsletter. Tony McWatt's post Western Union employment activities were characterized by a ever-increasing publishing activities.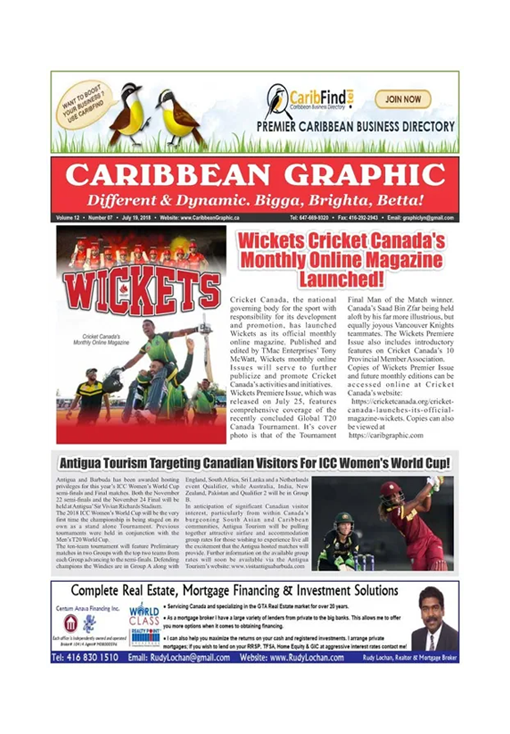 McWatt launched Graphic News in 2000 as a bi-weekly Community Newspaper, changed its name to Caribbean Graphic a year later and continued its publication under that name until 2005. By then his employment as MoneyGram International's Canadian Marketing Manager had forced him to place Caribbean Graphic on a conflict of interest induced hiatus which eventually lasted for almost seven years.
While Caribbean Graphic was in its hiatus McWatt however remained quite busy with his publishing activities. From 2008 – 2009 he published Caribe InPulse as a quarterly magazine for the Destiny Group of Companies.
In 2011, having been convinced by Bedessee Imports Owner-CEO Raymon Bedessee to reintroduce Caribbean Graphic, McWatt did just that by relaunching the fifth volume of the bi-weekly community newspaper in November of that year.
Caribbean Graphic's publication was continued as a printed bi-weekly newspaper from November 2011 until June 2017. In July 2017 Carib bean Graphic's publication format was switched to a monthly online magazine.
Caribbean Graphic is currently being published as "We Tings" monthly Newsletter, the editorial content articles for which can be viewed on the publication's recently revamped website:
Tony McWatt was also invited to publish the 2016 Guyana 50th Independence Anniversary Gala Official Souvenir Programme, his outstanding production of which has since stimulated a constant stream of additional publication requests.
The Toronto Queen's College Alumni 25th Anniversary Souvenir Programme, a Topnotch Employment 25th Anniversary Commemorative magazine, the 2017 and 2018 editions of InTouch, the Guyanese Canadian Annual Directory and most recently KidsAID, Guyana Help The Kids Annual have all followed as additional, outstanding, publications Tony McWatt has produced within the past two years.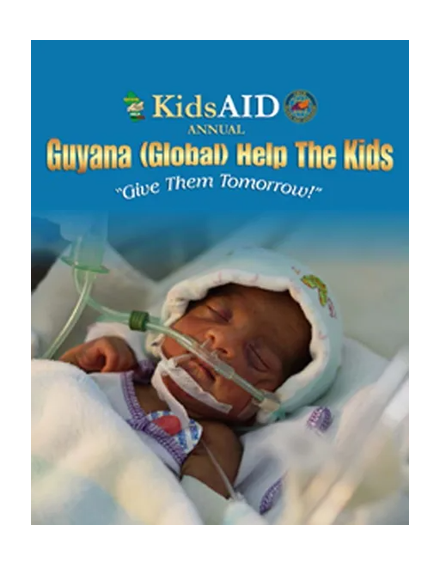 In 2017 Tony McWatt was also commissioned by the Bedessee family to produce a commemorative magazine on the life and times of their father, Bedessee Imports founder and family patriarch Lionel Bedessee. Over a forty-year period Lionel Bedessee built Bedessee Imports from its humble beginnings as a Guyana based" bicycle business" to the multi-million-dollar global wholesaling entity it has since become. "Legacy" was published in March 2017 as a celebration of the first-year anniversary of Lionel Bedessee's 2016 passing.
McWatt also produced, in May 2017, the Official Souvenir Programme for the Guyanese-Canadian Community's Ottawa hosted celebration of Canada's 150th Anniversary as a Confederate nation. That Canada 150 magazine was published under the auspices of Guyana's Canadian High Commissioner Clarissa Rheil.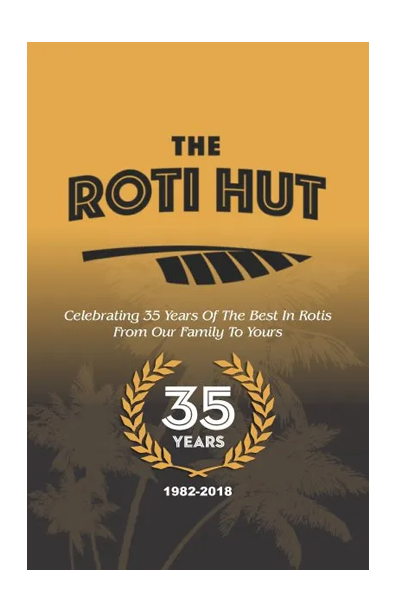 In March 2018 Tony McWatt was commissioned by the Roti Hut to produce a Souvenir magazine in celebration of its May 19, 2018 35th Anniversary as a Canadian restaurant. Roti Hut 35 was produced in May 2018 and its copies distributed to the thousands who attended the restaurant's open house anniversary celebrations.
During the following month, in June 2018, Tony McWatt was seconded by Cricket Canada, the governing body for Canadian Cricket with direct responsibilities for the sport's further development and promotion, to publish Wickets as Cricket Canada's monthly online magazine. Wicket's Premiere (July 2018) Issue was released in August 2018. Wicket's third (September 2018) Issue is currently in circulation.
In between active the productions of his numerous publications, Tony McWatt has also enjoyed a career as a Writer. His articles, commentaries, personality feature profiles, hotel facilities and restaurant reviews have appeared in numerous North American newspapers and magazines as has his pet penchant writings on Caribbean cricket and tourism.
25 publications in just over 30 years. Laudable arrows of achievement for a Canadian based "Gt Bannah," Tony McWatt!
TMAC's

Publications Chronology
 2018
KidsAID: Guyana Help The Kids Annual Magazine
Wickets: Cricket Canada's Official Monthly Online Magazine
We Tings: Bi-Weekly Caribbean Canadian Community Newsletter
Caribbean Graphic Monthly Online Community Newspaper
RotiHut 35: Roti Hut's 35th Anniversary Commemorative magazine
InTouch 2018: Guyanese-Canadian Annual Business Directory
    2017
InTouch 2017: Guyanese-Canadian Business Community's Annual Directory Premiere Issue
Caribbean Graphic Online Monthly NewsMagazine
Canada 150: Guyana-Canada 150 Anniversary Souvenir Programme
Legacy: Lionel Bedessee Commemorative Magazine
Excellence Through Outstanding Service: Topnotch Employment 25th Anniversary Commemorative Magazine
Gala 25: Queen' College Toronto Alumni 25th Anniversary Gala Souvenir Programme 
Caribbean Graphic Bi Weekly Newspaper
    2016
Guyana 50th Independence Anniversary Gala Souvenir Programme
Caribbean Graphic B-Weekly Newspaper
    2011-2016
Caribbean Graphic Bi-Weekly Newspaper
    2008-2009
Caribe InPulse: Destiny Wealth Management's Monthly Magazine
    2001-2005
Caribbean Graphic Bi-Weekly Newspaper
    2000
Graphic News Bi-Weekly Newspaper
   1999
Outlook: Western Union North America's Bi-Monthly Newsletter
   1998
Excellence Celebrated: Western Union North America's Tribute To Guyana's Former Cycling Champions
Carimag: Western Union Canada's 10th Anniversary Commemorative magazine:
   1996
Canada Beckons: Canadian Cricket Association's Official ICC Hosting Bid for the 2001 Associates Cup
   1995
Bangladesh National Cricket Team's Canadian Tour Official Souvenir Programme
   1994-1996 
Turfscan: North America's Bi-Monthly Cricket Magazine
   1993
West Indies A Team's Canadian Tour Official Souvenir Programme
   1992-1994 
The Ontario Pitch: Ontario Cricket Association's Quarterly Magazine
   1992
Cycle Ontario: Ontario Cycling Association's Annual Magazine
   1991
Caribana '91 Official Souvenir Programme
   1987
International Youth Year: Tropicana Community Services Commemorative Magazine